Anyone who had cable and was born before 1990 should remember (even if only vaguely) the charmingly loud and crass cartoon host BET had called Cita's World.
The music video show, which ran from 1999 to 2003, was fun and innovative and left a lasting impression on me. No matter how old I get, I'll never forget Cita's wordplay, wit & charm and epic dance moves. She would say anything that came to mind. It was so easy to love the audacity of that little brown character. So imagine walking into a green room and hearing Cita's voice come from a real woman.
Voiceover actress and media personality Kali "Kittie Kaboom" Troy, a DC native, was my co-panelist today on TVOne's NewsOne Now with Roland Martin. It was such a pleasure meeting Kittie so I had to share our experience. It's mindblowing how much the cartoon is based off her.
Troy studied print journalism first at Clark Atlanta University, but completed her degree at the University of the District of Columbia.
Aside from Cita's World, the 45-year-old has also landed starring roles on American Dragon: Jake Long as Trixie Carter and W.I.T.C.H. as Taranee Cook.
I intend to keep in touch with Miss Kittie Kaboom, so don't be surprised if you see more footage from her. Here's what spending time with her today was like.
Summary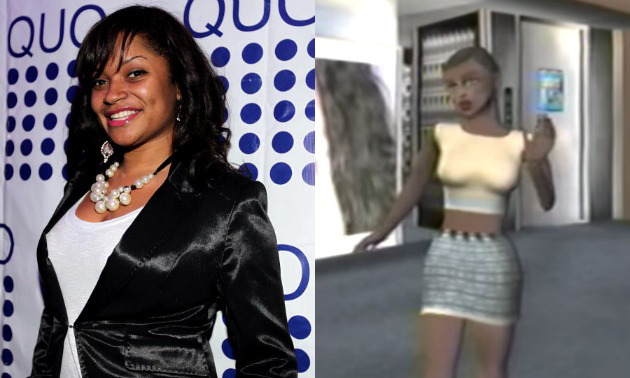 Article Name
I Met BET Cita's World in Real Life [VIDEO]
Description
The voice of BET Cita's World virtual reality host is a real woman who actually acts like her too